NetAngelS
---
NetAngelS is a private company specialized in providing IT Operation services, design and deployment of Hadoop clusters, building public and private clouds, creation and support of multi node, fault tolerant Linux clusters for high loaded web portals. We make our customers IT business & infrastructure fully utilized and optimized, with high reliability, availability, performance, security and efficiency.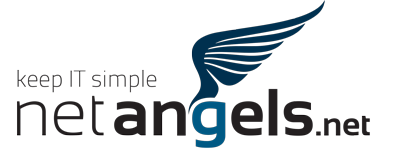 NetAngelS staff and professionals
As a growing company in a highly competitive market, NetAngelS is always searching for highly motivated individuals who enjoy the challenges of working in the operation service provision. We take great pride in providing exciting opportunities in a work environment built on open communication, teamwork and balanced lifestyles. Personal and professional growth, as well as community involvement, is always encouraged. Our specialists have extended experience in Operation service conduction, working with different OS-s, such as Windows, Linux, Solaris and FreeBSD, and Hardware – Cisco, F5, SonicWall etc, in Application Development sphere our professionasl have huge experience in Web-Application development and creation, and high level support. The one of the main challenges of our work is to make and maintain our customers IT infrastructure in ideally balanced security, availability and user transparency.
NetAngelS – Serving as a single point of contact for multiple IT support needs.
All our business processes, from field service to support, are developed by highly qualified specialist with extensive IT experience and technical understanding. With years of experience optimizing, supporting, managing and securing NetAngelS enables customers to enhance their IT reliability, availability, performance, and efficiency. Make Businesses and Services provider's IT Infrastructure more profitable, secure, reliable, and efficient through promoting quality approach in achieving business effectiveness and efficiency in using information systems. Providing secure, efficiency, reliable and stable IT Systems & Networks functionality in cost & time effective way.